DEC 2017
Certification of Food Safety Management Systems

NP EN ISO 22000: 2005 is an international standard applicable to all organizations involved in the food chain, from primary production to distribution.
This standard specifies requirements for the food safety management system (FSMS) where an organization in the food chain needs to demonstrate its ability to control all hazards in order to ensure the supply of safe products.
DEC 2017
City of Góis certifies its Service of Assistance to the Citizen

The City Council of Góis obtained the certification of the Quality Management System of the Service of Assistance to the Citizen by the standard NP EN ISO 9001: 2015.
NOV 2017
Placement of Electrical Products in the Economic Area of the Eurasian Customs Union

CANDELA - Sistemas Reflectores Rodoviários, Lda. completed successfully the process of Assessment and Verification of Constancy of Performance, (CE Marking), of Retroreflecting Road Studs in accordance with harmonized European standard EN 1463-1: 2009.
NOV 2017
Placement of Electrical Products in the Economic Area of the Eurasian Customs Union

Marketing electrical products in the Eurasian Economic space of the Customs Union (with Belarus, Kazakhstan and the Russian Federation as initial members) requires the relevant products to be subject to either a Mandatory Certification of Conformity or a Mandatory Declaration of Conformity according to the applicable Custom Union Technical Regulation.
OCT 2017
HAR Cables - Operational Staff Meeting – Meeting in Lisboa

On the 26th and 27th September, with the organization of CERTIF, as host, was held in Lisbon the annual meeting of HAR-OSM Group with experts of cables representatives of certification bodies who grant the common European mark < HAR> and experts of its associated laboratories. The associated laboratory with CERTIF to perform tests in the scope of HAR agreement is the ISQ / LABCAB -Laboratório de Ensaios de Cabos Elétricos. This meeting was attended by 16 representatives from 14 countries.
OCT 2017
World Standards Day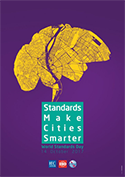 The World Standards Day is celebrated on 14th October, as an initiative of ISO, IEC and ITU to call the attention to the importance of standards and to pay tribute to those experts who are involved and participate in its elaboration.
AUG 2017
CERTIF is Notified Body for CE marking of electrical cables in the scope of Construction Products Regulation

With the end of the coexistence period of EN 50575:2014+A1:2016, has became mandatory, in the scope of Construction Products Regulation Reg.(UE) nº 3015/2011, CE marking in the commercialization of power, control and communication cables - Cables for general applications in construction works subject to reaction to fire requirements.
JUN 2017
World Accreditation Day

June, 9, as a global initiative of IAF – International Accreditation Forum and ILAC – International Laboratory Accreditation Cooperation marks the world Accreditation Day. For this year the chosen theme was "Delivering Confidance in construction and the build environment".
MAY 2017
CERTIF certifies funeral ecological urns
As a result of a cooperation agreement with AIMMP (Portuguese Association of Wood and Furniture Industry) CERTIF will certify Wooden Funeral Urns with the mark CNUF, owned by this Association.
APR 2017
RAPEX 2016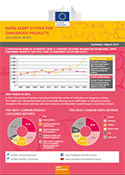 European Commission has published RAPEX 2016 report. RAPEX is the rapid alert system for dangerous non-food products. The goal of the system is to allow the recall of dangerous products in the market.
MAR 2017
General Assembly of Eurocer-building
Eurocer-building meet its General Assembly in Milan where, besides the developments concerning product certification and Construction Products Regulation, took place, as main point, a workshop about BIM (Building Information Modeling) animated by "building Smart Italia".
MAR 2017
ISO 50001 – Energy Management Systems

The consumption of energy in the daily life of developed societies is inevitable for companies and organizations that seek to optimize their processes. However, the way this energy consumption is managed, coupled with methodologies that promote sustainability, are fundamental, both in terms of energy resources and in economic and environmental terms.
MAR 2017
Portuguese Government bets on the continuity of the Sustainable Habitat Cluster strategy

On 23rd February 2017, the Sustainable Habitat Cluster was recognised by the Portuguese Government as a consolidated Competitiveness Cluster for a period of 6 years. In this way, the conditions are created to accelerate again its promotion actions for the competitiveness of companies.
JAN 2017
CERTIF - accredited by IPAC for certification of the weighing process for container loads

CERTIF, that has been working since the end of 2016 to develop the Certification of the Weighing Process by Method 2 of Container Loads, is already accredited by the Portuguese Institute of Accreditation, IP (IPAC, IP ) to this scope.
JAN 2017
Umbelino Monteiro, S.A. achieves the brand CERTIF Certified Company for its Occupational Health and Safety Management System.

Umbelino Monteiro, S.A., has obtained from CERTIF the certification of its Occupational Health and Safety Management System (OHSMS) for the scope "Production of clay roofing tiles and fittings. Commercialization of roof tiles, fibre-cement sheets and roof fittings."
JAN 2017
Keymark Certification Mark for Heat Pumps

This year a new KEYMARK Certification Scheme has been made available to the market of heat pumps for space heating and/or domestic hot water production. The scope of this KEYMARK Certification Scheme is currently limited to heat pumps with heating capacities of up to 400 kW. The certification scheme has been named as "Heat Pump KEYMARK".
DEC 2016
Certification of The Weighing Process for Container Loads - Amendments to the SOLAS Convention

At the end of 2014, amendments to the Safety of Life at Sea Convention (SOLAS) were approved in order to avoid the various accidents at sea attributed to containers with incorrectly declared weights fomenting the safe transport of sea transport.
DEC 2016
7th International Conference on safety

Focused on "How to ensure product safety in a global market" the organizations CEOC, ETIC, EUROLAB and IFIA organized the 7th conference about safety.
DEC 2016
EN 124 for gully tops and manhole tops

EN 124 for gully tops and manhole tops will end its transition period next March 2017. This standard, that is the reference for product certification, is very much important for public tenders, namely for municipalities.
DEC 2016
Certification of Persons

CERTIF continues investing in the certification of persons, from the point of view of professional skills in key sectors of market.
NOV 2016
General Assembly of Eurocer-building

Eurocer-building, association of European certification bodies acting in building and construction sector, had its General Assembly in Eindhoven, Netherlands, where took place discussions about questions related to voluntary certification products and also about Construction Products Regulation.
OCT 2016
CINCOS'16

The Congress of Innovation on Sustainable Construction (CINCOS'16) is an event organized for the Sustainable Habitat Cluster in Portugal.
SEP 2016
Operational Staff Meeting / Factory Inspections Procedures (OSM/FIP)

The annual Operational Staff Meeting / Factory Inspections Procedures (OSM/FIP), took place last 13th and 14th September, in Madrid, with the participation of CERTIF.
This group has the responsibility for defining and harmonizing the criteria for factory inspections of manufacturers of electrical equipment. These requirements shall be followed by all certification bodies associated in ETICS (ex-EEPCA).
JUL 2016
CERTIF and IANORQ (Angola) signed memorandum

With the sponsorship and approval of the Minister of Industry of Angola, CERTIF and IANORQ (Angolan Institute for Standardization and Quality) have signed, in Luanda, a cooperation memorandum in the domain of product certification and auditors training.
JUL 2016
ETICS and EUROPOL sign a Memorandum of Understanding (MoU)

The European Office Police (EUROPOL) and ETICS, the European Testing Inspection and Certification System announced that they have signed a Memorandum of Understanding (MOU) which sets out the role of both organisations and how they will work together in the future to achieve their goals.
JUL 2016
11th Meeting of European and International Groups of Lighting and Components

The 11th Joint Meeting of European Groups (OSMLUM) and International (CTL ETF5) of Lighting and Components took place in Stockholm, with the participation of 28 certification bodies and laboratories from different countries members of IECEE (CB), CCA and ENEC, in which CERTIF is an effective member.
JUL 2016
Steel bars from ADA-Aceria de Angola certified by CERTIF

ADA – Aceria de Angola has obtain the certification of its steel bars for reinforced concrete, being the first company in Africa to get access to CERTIF-Certified Product mark.
JUN 2016
19th IECEE/CMC Meeting

In Oslo, Norway, had place the 19º Certification Management Committee of IECC Meeting (Worldwide System for Conformity Testing and Certification of Electrotechnical Equipment and Components), with the presence of CERTIF in its quality of National Member, representative of Portugal, and also as certification body member of these international agreements.
MAY 2016
CERTIF certifies M.M. & P.- Comércio e Transformação de Vidro, Lda. Quality Management System and IGU product

M.M. & P.- Comércio e Transformação de Vidro, Lda., obtained the certification of its Quality Management System for the scope "Production and commercialization of air-filled double insulating glass units. Transformation and commercialization of single glass, thermally toughened glass and laminated glass, with different features and technical applications. Installation of glass in construction works in residential, industrial buildings, shopping areas and public buildings."
MAY 2016
Global Fire with CE Marking in new products under the Fire Detection and Fire Alarm Systems

CERTIF has issued new certificates that allow Global Fire Equipment S.A. the access to the CE Marking for 4 new products under the Fire Detection and Fire Alarm Systems.